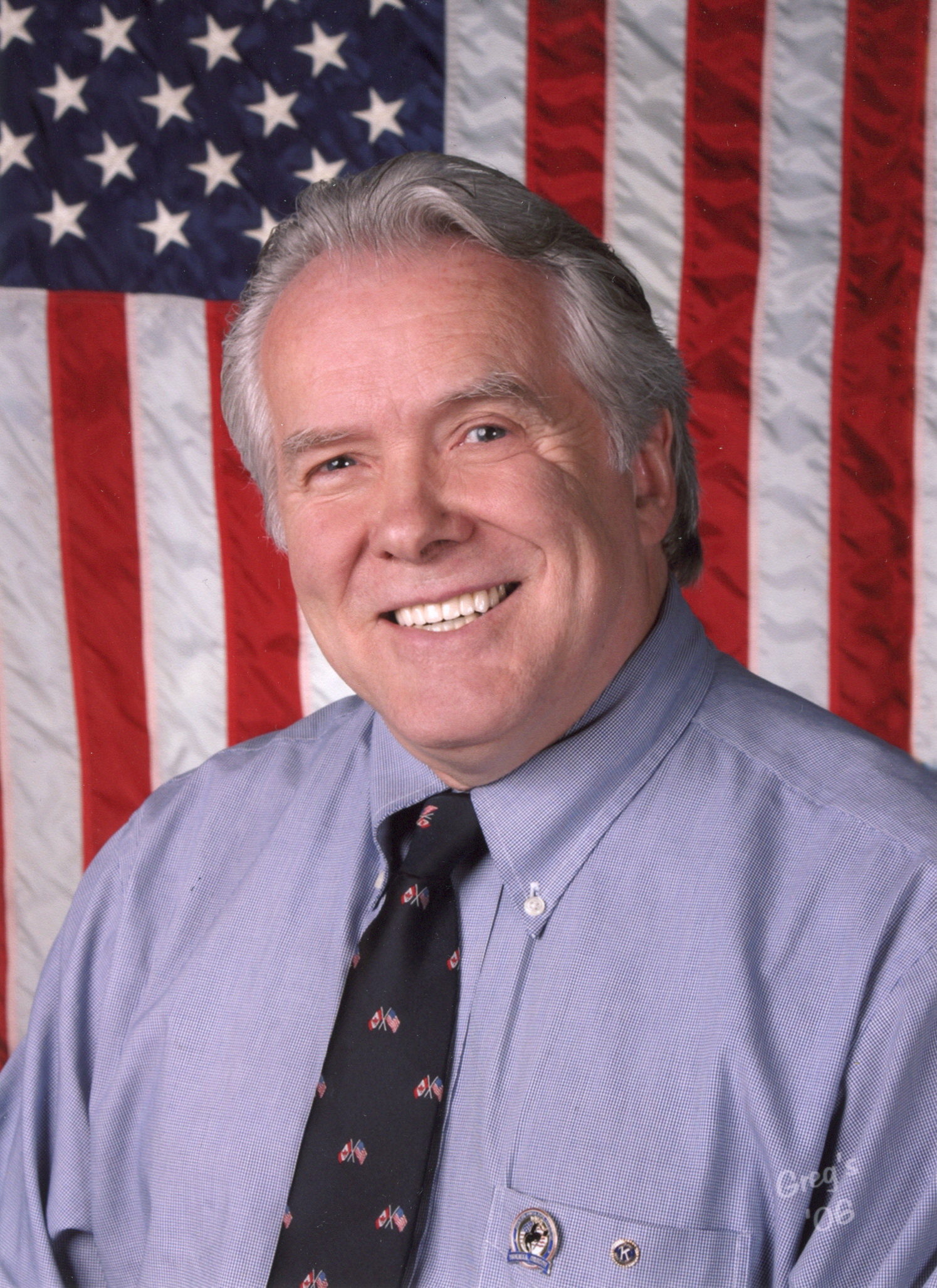 On December 29, 2008 he married his beautiful bride, Elena, from Vladivostok, Russia! He and Elena have six beautiful daughters, two Granddaughters and three Grandsons and another on the way! He considers himself blessed to have twin daughters! Three of their daughters live in Canby, Oregon; one in Portland, Oregon; one in Pleasanton, California; and one in Vladivostok, Russia.

He prefers to be called Jim. He has been a working man all his life and served as a Trustee for the International Association of Machinists & Aerospace Workers Local 1432 in the mid seventies. He has had a lifelong faith in, and commitment to, working people and the United States of America. He is a Viet Nam Veteran and served six years in the US Naval Reserve, serving one tour of duty in the Western Pacific and Gulf of Ton Kin aboard the Navy Destroyer USS Orleck, DD886. Jim has a deep and abiding faith and believes it to be his duty to serve his country and the God of his understanding through an active ministry in his Church and many community service activities.
> Because Molalla is suffering from a financial crisis subsequent to a crisis in leadership. Leaders must initiate policies and solutions rather than waiting for staff - they must be proactive rather than reactive and cannot lead from behind.
> Because we are facing unprecedented challenges which require unprecedented solutions - we cannot keep doing the same things with the same people expecting different results, for we know that is the embodiment of insanity.
> He believes that divisiveness is a malignancy in our country and understands it is up to the Mayor to foster cooperation and consensus, so he is committed to doing everything in his power to engage and collaborate with all community stakeholders to ensure they are provided the information they need to make informed decisions.
> Because Jim, as he prefers to be called, has established a record of innovative proposals which have gained broad recognition!
> Because Jim is proud that he has had the courage to persevere in spite of those who have sought to discourage, disparage, and discredit him.
> Because he believes that government should be of, by, and for the People - they are the source and center of all government resources.
> His politics are conservative but he remains committed to the following:
Restoring trust in leadership.
Reducing taxes and ensuring competent, cost-effective, professional city services.
Promoting strong and effective law-enforcement.
Protecting those who are less fortunate.
Preserving cost-effective and energy-efficient local commerce.
Providing family wage jobs for everyone who wants work.
Promoting the democratic principals our nation was founded upon.
Engaging stakeholders in decision-making.
Ensuring that all decision making will reside in an informed constituency.
Belief in telling people what they need to hear rather than what is convenient.
Jim's campaign slogan pretty well encapsulates his beliefs:
"Let's put the unity back in our Community!"